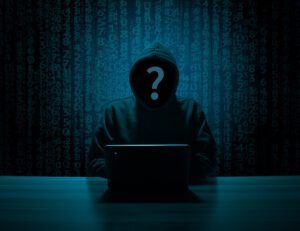 Existen varios tipos de hackers, cada uno con motivaciones y técnicas diferentes. Algunos de los tipos más comunes de hackers incluyen:
1. Hackers negros, también conocidos como crackers, son los que utilizan sus habilidades para causar daños a los sistemas informáticos y las redes. Estos hackers buscan acceder a información confidencial, robar datos, interrumpir servicios en línea, y causar otros daños maliciosos.
2. Hackers grises, son los que no tienen intención de causar daños, pero sus acciones pueden ser consideradas ilegales o ética y morlamente cuestionables. A menudo buscan acceder a sistemas para obtener información confidencial o para probar la seguridad de los sistemas.
3. Hackers blancos, también conocidos como ethical hackers o pentesters, son los que utilizan sus habilidades para ayudar a las organizaciones a mejorar su seguridad informática. Estos hackers buscan identificar vulnerabilidades en los sistemas, y proporcionan informes y recomendaciones para mejorar la seguridad.
4. Hackers verdes, son los que utilizan sus habilidades con el objetivo de ayudar a la causa medioambiental, el desarrollo sostenible y el bienestar animal. Utilizan técnicas de hacking ético para concientizar y promover cambios positivos en la sociedad y el medio ambiente.
5. Hackers rojos, son los que representan a los estados, corporaciones y organizaciones que buscan obtener información valiosa para obtener una ventaja competitiva o política. Pueden ser considerados como una amenaza cibernética seria debido a sus recursos y capacidades sofisticadas.
It's worth noting that these are just some of the most common types of hackers, and that many hackers may fit into multiple categories. Also important to remember that regardless of type, most hackers use similar techniques to gain access to systems, and use similar security tools and techniques to protect them.