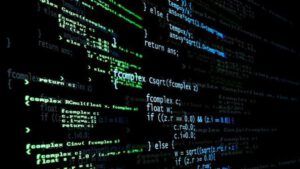 La vulnerabilidad Log4shell para Log4j, el exploit del que todo el mundo habla y que permite ejecutar código de forma remota en cualquier máquina vulnerable. Log4j es una librería de log opensource común en todo tipo de "software" y servicios, como iCloud, Steam o Minecraft.
Los equipos de seguridad de empresas de todo el mundo han comenzado a parchear la vulnerabilidad hecha pública el pasado jueves que permite la ejecución remota de código en máquinas vulnerables de forma sencilla. El "exploit" ha sido bautizado como Log4Shell y está presente en una librería de log de opensource presente en millones en Internet llamada Log4j.
Para activar el "exploit", el ciberdelincuente tiene que conseguir que el "software" vulnerable guarde una cadena especial de caracteres en el "log". A partir de ese momento, las puertas están abiertas para los hackers.

Marcus Hutchins, https://twitter.com/MalwareTechBlog experto en seguridad, ha señalado que "esta vulnerabilidad log4j (CVE-2021-44228) is extremely dangerous. Millions of applications use Log4j for registration, and all the attacker needs to do is for the application to register a special string (of characters). So far, iCloud, Steam, and Minecraft have been confirmed to be vulnerable. "
Hutchins profundiza en el caso del popular videojuego Minecraft, en el que los atacantes pudieron ejecutar código de forma remota en sus servidores publicando la cadena de instrucciones que requiere el "exploit" en el chat del juego para que Log4J lo registrara. Otros informes de seguridad incluyen también a los servidores de compañías como Amazon, Twitter y Cloudfare.

Existen multitud de pruebas de concepto disponibles para poder testear si eres vulnerable
https://github.com/christophetd/log4shell-vulnerable-app
Página oficial Mitre CVE
https://cve.mitre.org/cgi-bin/cvename.cgi?name=CVE-2021-44228