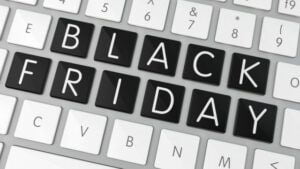 In the big shopping day worldwide and you have to be careful with the black friday scams that cybercriminals create to finance their own Christmas. Here are the top three:
1. Free or heavily discounted products
Beware of free products. One of the most attractive campaigns is one that uses highly coveted products at heavily discounted prices for free. And for this they use, above all, social networks. In exchange for a "like" or completing a survey, you can be the victim of a scam through a pay-per-click scheme. Before purchasing a product at a price lower than the average on the market, you have to make sure that the web is legal, since there are discounts that are too good to be true.
2. Impersonation of companies
With all the purchases that can be made on these dates, it is easy to open an email from a parcel company and click on an attached link. However, this can lead to unpleasant surprises, including ransomware. Be very careful about these emails that we are sure to receive on these dates. Another way that cybercriminals gain the attention of their victims is by impersonating highly coveted e-commerce companies or brands.
3. Errors due to rush
Be careful with the way you write the web address to visit or when accessing via fraud source link, since we can be victims of typesquatting. This scam takes advantage of the similarity of names between official websites and others designed to host malicious software that infects the device. It is very important to double check the url of the site we access before taking any action.